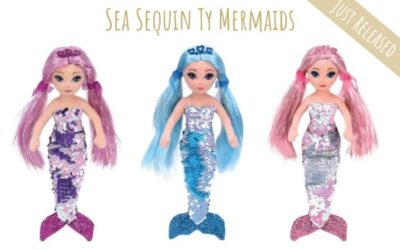 Just Released - Brand New Sea Sequin Mermaids!  Who will be first to get their hands on one of these amazing Sea Sequins mermaids?  There's been a very long wait for these very special mermaids and they certainly are worth the very long wait! At the moment there's...

The Elf Invasion
Look at their amazing reaction to the Elf invasion!
Timmy Twinkle Toes
Ben wants to introduce you to someone
The Elf Invasion
You will never have seen so many Elves in one place!!!
Our very special letter
Jessica tells you all about our very special letter from Santa